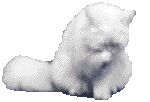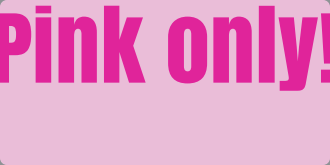 Yes, that's how much I love pink!!!! You will see MUCH more pink throughout my page!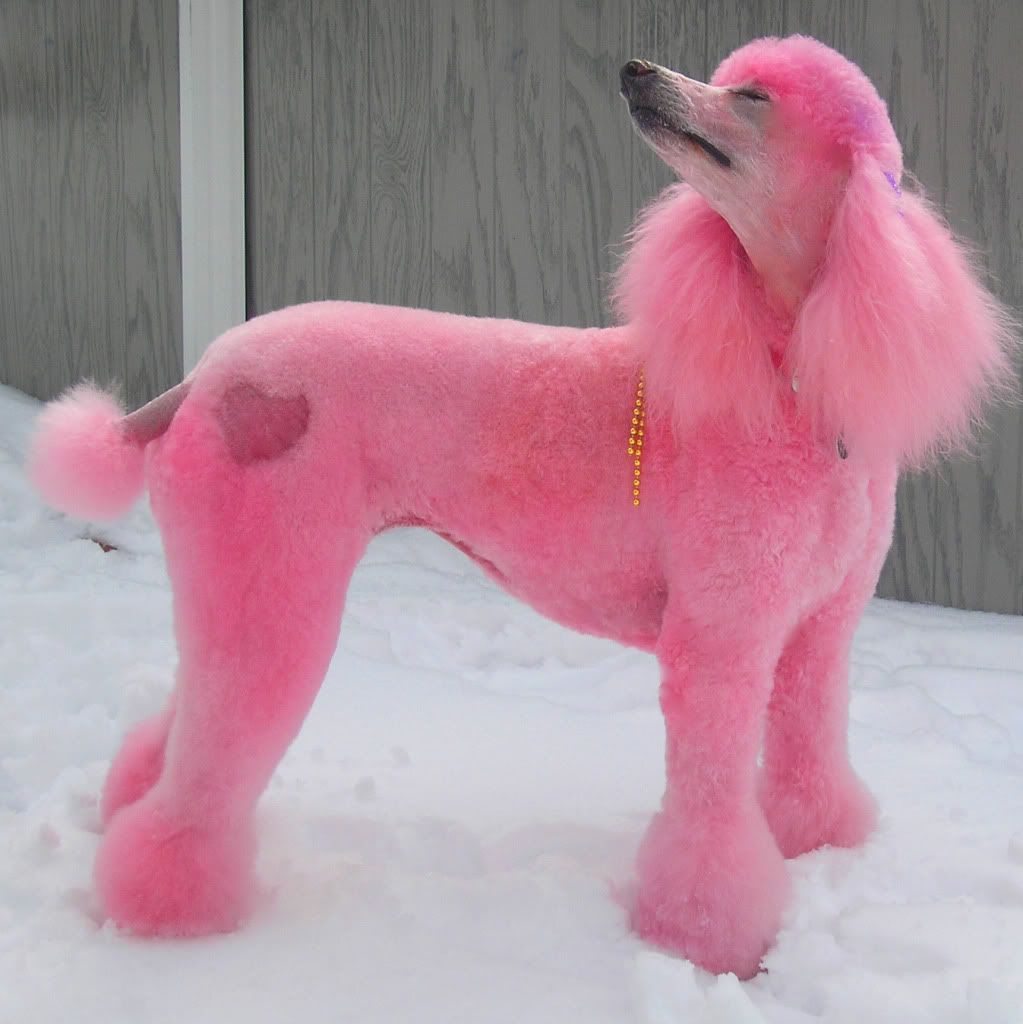 I am what you call a spoiled brat... I get EVERYTHING and ANYTHING I want, and no one loves makeup and fashion more than ME! Guaranteed! I even have a group about it! And I always look really super amazingly perfectly PERFECT all the time! No one can argue with that! I am ALWAYS the center of attention, and everyone loves me! I love the spotlight and I always steal the spotlight! Also, to add to my spoiled and sassy personality, I always say OMG, BTW, toates, and text talk like that! And I am the most sassiest and girliest in the whole entire universe! It's soo true. I am sooo girly, like 100%, oh and did I already mention I was the girliest person in the universe? And beyond..The girliest person on Earth, girlier than whatever's on Mars, Jupiter, Neptune and all those places.. So...Im the girliest person in the whole Milky Way Galaxy! THE WHOLE UNIVERSE! It's true, you can't argue with that.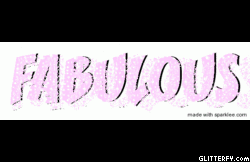 I love these pink butterfly nails! These nails would look better with a simple outfit, since the nails are anything but simple!


I am in love with this iPhone case! I am soo getting this for my phone! Bow iPhone cases are so in style and a new trend!


Omg, I love these nails! I have this nail polish, and it's pink and sparkly, just the way I like everything!

I love these nails, they're so cute! The little pink bows and rhinestones, and it's so PINK!
These are the classic leopard print nails, but with a twist! It's pretty PINK!



This is like a girly twist on regular lipstick, since it is sooo bright and stands out!

This combo would toats look best in the Spring, but you may be able to pull it off in the Fall, because sweaters + patterned skirts look fab in Fall!

This is not pink, but sooo Spring! The pastel colors and the lacey skirt and flower ring is such a Spring trend!

This pink shimmer eyeshadow is toats perfect! The shimmer would totally look best in the Winter, but with the pink mixed in with it, it would look best in Spring with any simple but elegant dress!


The pattern design nails are a glamorous new trend, and bows are popular too!

This is sooo adorable! I love the *PINK* beads as sprinkles and lining the heart! And the shade of pink is sooo cute!

It's sooo cute that each nail has a different design! This design looks very mature with the black on it.

This design is too cute! It has such a variety, with bows, roses, cats and hearts! And it's even cuter since it's PINK!

I love how the pink heart overlaps the gray stripes, and this design is for all ages, since the gray adds a touch of maturity, but is still girly!

I love how only one has the glitter and bow! The bow is simply adorable! And even more adorable since it's pink!

The light pink and the cream white color is very cute together, and the bows and rhinestones add girliness to this design!

This is a very cute, yet girly design! Since it is bold and stands out, it could add some girly flair to a simple outfit.

This is a very bright and fun pink! I think it would look best in the winter, with a white, fluffy coat.

This is a very fun and girly outfit! The ruffles at the bottom of the dress make it cute and fun, perfect for a girl's night out or a party!

The glitter and shine in the lip gloss add some girly fun to this lip gloss, perfect for a dance or a party!

OMG! These peachy pink colors are so cute! They would look good with an outfit that is not too bold.

This is a very fun and girly outfit! The bow adds some adorable girliness and the sparkles add some fun, and would look good for any occasion!

I love this iPhone case! The pearls and white lace is very cute, yet elegant!

This look would look cute for any occasion! A day at the office to a girl's night out!

These glittery heels are so pretty, especially the 2 pink ones, of course! Each one would look adorable with a matching short dress!

This is like a girly-cute twist on the classic, French Manicure! Pink lining the white looks very girly!

This is such a cute Chanel pink eyeshadow and lipstick! This would look cute with any season, especially Winter, since the lipstick is a bright-ish pink color.

Cute and girly Mac lipsticks! I think the 4th one would look best in the Fall since it's such a deep and dark pink. The 3rd and 5th one would look best in the Spring time.

This is a very simple, but girly dress. I think it would look good with white high heels or wedges. This dress would toats look best in the Spring since it's a soft, pastel pink color.


Lace and bows look so cute together, and is a very girly, but simple look. Would definitely look best in the Spring, with a couple of pearl bracelets, of course!

These Uggs are so cute and girly, and perfect for anybody who lives where it's very cold. These boots are so my style!



Mac has the most fabulous makeup selection for every girl! Mac makes even the girl who doesn't like makeup LOVE makeup! I have TONS of Mac makeup!

Juicy Couture makes the prettiest purses and handbags! But they don't only make purses and handbags, they also make perfume and jewelry.

Chanel is a French fashion company! Chanel makes more than fab purses, they make perfume, lotion, jewelry, makeup and more!

Coach makes purses, handbags, wallets, and perfume. My 2nd favorite handbag company, right after Chanel.

PINK is a Victoria's Secret company, that makes glamorous perfume, lotion and clothing.

Covergirl makes fab makeup, mascara to lotion, they have makeup for every girl's needs.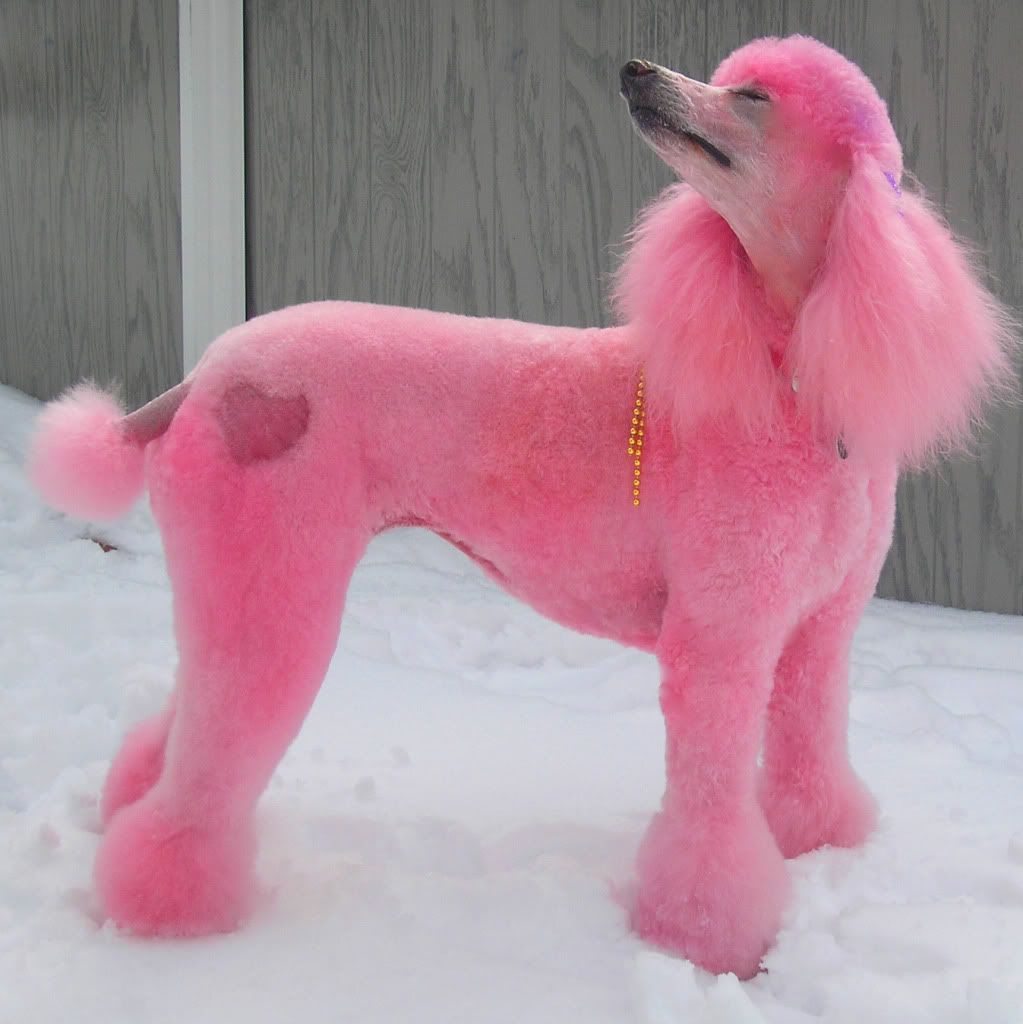 The Star
Intelligence, style and good looks in one able-bodied, well-manicured package! But of course! You are a Poodle, and proud of it. You scoff in the general direction of passers-by who cast admiring (or is it amused?) glances your way, knowing doggone well that if your private jet were not waiting to whisk you off for a spa weekend getaway, you would handily paddle their hindquarters in a game of Trivial Pursuit. Blindfolded. You are well-educated and enjoy the finer things in life, but are not above taking an impromptu skinny dip in an old limestone quarry. It would, however, be soooo much more convenient if said quarry came with a towel boy and swim-up cocktail service, of course.

ALWAYS the center of attention, Loves the spotlight, Super sassy, Always brags about being the richest, diva, Self centered, Very conceited, Has an attitude, Snobby, Girliest girly girl, Very rich, High maintenance, Pretty, Beautiful, Gorgeous, Spoiled brat, Wins Grand Supreme (top prize) in every Beauty Pageant she enters, Fashionable, Very popular, Airhead, Head cheerleader, Famous Model, Stuck up, Self absorbed, Drama queen, Prissy, Most popular, Wins miss universe every year, Steals the spotlight, Hates outside because of dirt, Perfection,Always gets everything she wants, Shopaholic, Always looks the best

Popular

HUGE crush on Herself (duhh, obviously!!!)

Wins Miss Universe every year, Loves makeup and shopping, Always the most fashionable, LOVES mirrors, Hates outside because of dirt, Always gets everything she wants, Was voted prettiest and girliest and most sassy in school, Nicknames are Princess, Miss perfect, Beautiful, Pretty Girl, Girly, and Miss Popular

Misspopular